Thank you
From Anthroposophy
I want to thank all you people out there for sending me your messages from all over the world. Hope you don't mind I share a selection of your kind words below. I want to let you know that your message and appreciation means a lot to me. It is heart-warming to know that my work can be of practical use and support to you.
So for that, I hereby in my turn want to thank you for reaching out to me and letting me know. And please, keep doing so!
.
Below are two sets of 'accolades' (up to May 2023) .. the quotes are literal extracts from mails, so you may find your words in there and/or read what others wrote.
Note: as always on this site - for all illustrations and Schemas: click once to enlarge, twice to maximize to full screen. Third click zooms in further, fourth toggles back to full screen. The back button takes you back, alternatively also handy is to open Schemas in a new tab by right clicking first.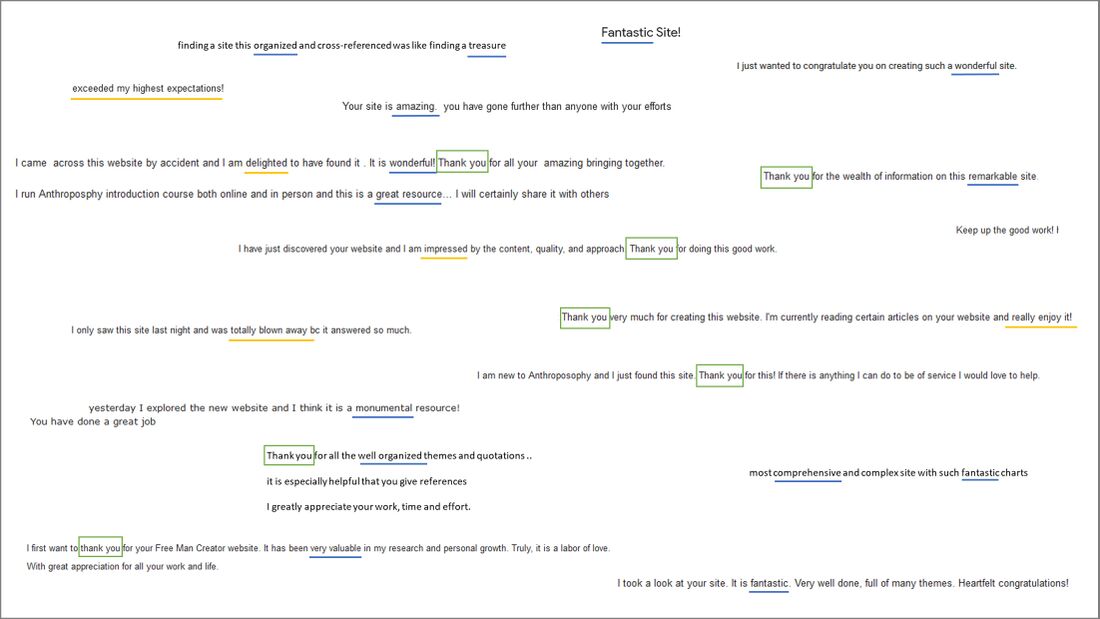 and more: